Bingham Memorial Hospital, a medium sized hospital located in Blackfoot, Idaho, is not your average rural hospital. The health care unit started its activity about 50 years ago, but it has constantly grown since then, becoming one of the top employers in the entire Idaho state.
This is the list with the Bariatric Surgery procedures that are performed at BMH:
– Laparoscopic Gastric Banding;
– Sleeve Gastrectomy;
– R & Y Gastric Bypass
According to a statement made by hospital CEO Louis Kraml, Bingham Memorial Hospital has become a state of the art community hospital.  Obesity is now considered to be a chronic disease, and one that is gaining more and more importance, as the number of people that are affected by it is constantly growing.
With morbid obesity, serious negative health consequences occur as a direct result of extra weight. People that have a weight that's greater than 200% in comparison with their ideal weight are suffering from morbid obesity. The same term is used to describe people that have an excess of 100 pounds of more, or have a body mass index value of over 40.
It is important to understand that for people that have a healthy weight, the BMI values will range from 18 to 25, while obese people are divided into five classes, with BMI values ranging from 30 to over 60.
About two thirds of the adult population suffers from obesity in the USA; what's even more worrying is that a third of our children are overweight, while a staggering number of 10 million Americans are morbidly obese, being in a situation where the excess weight puts their health, and even life, in danger.
Things aren't looking that good, but hospital CEO Louis Kraml works on a vision of the future, and through bariatric treatment methods, his hospital is making the needed steps in the right direction. But with obesity leading to death for close to half a million US citizens per year, the entire population must be made aware of the risks.
Recent studies have demonstrated that life expectancy decreases dramatically for the persons that suffer from obesity. The average lifespan decrease is seven years, for both men and women. Sitting right next to smoking, obesity is the second cause that leads to death.
Obesity-related co-morbidities include diabetes, respiratory diseases, sleep apnea, depression, high blood pressure, asthma and pulmonary disorder, high cholesterol levels, congestive heart failure, strokes, osteoarthritis, and many more.
So how does the bariatric surgery candidate look like? To begin with, the BMI values must be over 40. As a general rule, the patient should have over 100 extra pounds in comparison with his or her ideal weight. People interested in using BMH's services should be 18 to 60 years old; there are exceptions, of course, depending on how healthy a particular person is.
Most of all, it is important to be dedicated and prepared to change your lifestyle, as well as be prepared to follow up with your doctor.
Read More
Posted in Doctors, Medical Software
Hospitals, clinics and all sorts of medical care institutions started to use medical software long time ago. These programs are created in order to sustain, help and improve the assistance of patients. They may refer to billing, schedules, managing the patients' records, storing images or medical prescriptions.
As with any other software category, too the offer is wide in this field and some of the medical institutions may encounter difficulties deciding which ones are the best for the needs they might have.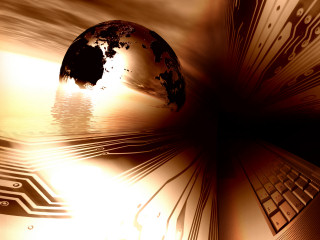 A medical institution may be looking for a electronic medical records application, a piece of software that manages the records of the patients. Another category has to do with the medical billing or patient scheduling. There are also software programs dedicated to radiology, picture archiving or medical accounting.
No matter the program the medical institution is going to choose, one thing is certain – the medical assistance is going to get a lot better as a result of using that application, time and energy will be saved, and things will be kept under control. Doctors will have rapid access to records which are always updated and chronologically presented.
But purchasing a medical software package is just the first step of a more complex process. It is very important to know that the creators of these programs will also deliver classes during which doctors, nurses and anyone that will be using the program are taught how to properly use any characteristic of the software that they have bought.
It is important to know that some of the software packages come also in demo modes and will run for a limited number of days, so that doctors can evaluate the performance of the applications and decide for the best solution that will fit their needs. Here are a few examples that might be useful for hospitals, clinics, and so on.
All Practice Management software help the doctors better manage the administrative side of their work. These are the programs that schedule patients, create bills, can output various reports etc.
NextGen Practice Management is a program that provides the user the possibility to schedule patients and take care of the billing; it is a piece of software that has ranked in the top ten KLAS Awards, under the "physicians" subset. An interesting component of the package is the WorkLog Manager, which allows the user to receive details about what is the next best solution in case that an appointment has been cancelled.
AthenaHealth deals with billing the patients and offers consistent reports to the doctors. It's a niche piece of software, but it does its job quite well.
eClinical Works is another complex software that includes billing, scheduling and data storage. The programs that the company has created along the years have won several prizes, and for this reason its maker has been considered to be the largest and fastest growing medical software company in the world. Since this particular program covers a lot of ground, it is quite complex, so it should be tested by all doctors in order to make a correct decision related to the actual software package that they are going to be using in the end.
The list may continue with programs like McKesson: Horizon Practice Plus, Allscripts PM, GE Healthcare: Centricity Group Management 4.0, Epic Practice Management, Vitera Intergy, Cerner Powerworks, and so on.
When it comes to billing and getting the right software to manage all patients' bills, there are several aspects to consider. First of all, and this is considered by many as the most important aspect, is to see if the software that you are interested in handles multiple tax identification numbers, if it has an audit trail, and if it automatically verifies insurance and provide financial reports.
These are aspects that will guarantee a correct billing process, during which neither the medial institution nor the patients get to pay less or lose money. It is important to know if the software vendor provides upgrades and patches, as well as proper training for the personnel that will use the software; this way, you will ensure that the application is going to be used correctly and at the right parameters.
Among the most popular pieces of software that address the medical institutions needs, MediTouch EHR represents a complete electronic health record solution. Created using modern technology, the application also offers a touch screen interface, so the software is very easy to use. There are numerous aspects the software addresses, among them being allergy checks, lab tests, document management and medication management.
The program is web based, so the user does not have to install anything on the computer. Basically, any user that has an electronic device which can access the Internet can use the software. It is good to know that the program has an interface which was designed especially for iPad users. Also, the software patches are applied online, so you will always be able to run the latest version without having to think about updates, patches, and so on.
The Kareo software program is used in the U.S. by thousands of doctors for billing patients, making schedules, insurance confirmation, storage of patients' documents and reports. The main feature which makes this software special is the fact that it is very easy to be used, providing the user a very intuitive interface.
This software is web based as well, has an affordable price and can be used by all types of medical specialties. It is a program that the creators recommend for small to medium practice institutions.
Waiting Room Solutions represents one of the first software packages dedicated to medical institutions, a pioneer when it comes to web storage. The 2013 version of the application can help all the doctors, especially with medical billing, managing the scheduling of the patients or prescriptions, just to name several of its functions and capabilities. The simplicity coupled with performance of this software has made it win several prizes. The software price is affordable and includes upgrades and support.
Created back in in 1998, Greenway Medical Technologies has managed to remain, year after year, among the best software providers for ambulatory care and clinical research. The popular GreenWay PrimeSUITE application offers a lot to the users. The soft is useful in medical practice of any kind, be it independent medical associations, regional centers, etc.
Used by more than 20,000 members, WebPT has proved efficiency especially in rehab therapy. Due to the way it has been created, the software provides easy and rapid access to information stored on the web, from any place in the world where internet access is available. The software can be used by clinics of any size.
When the medical center has more than a few doctors on the staff, one of the solutions that can dramatically improve the quality of the medical assistance can be Vitera Intergy, which is a complete suite that includes practice management, health records, patient portals, and has already won several awards.
Vitera Healthcare solutions, including Vitera Medical Manager and Vitera MedWare, is used by more than 400,000 healthcare individuals, among them being 80,000 physicians. Last year Vitera launched two programs dedicated to iPad users. The last upgarde was made last year, and it was meant to be an important step forward, especially for radiologists.
CareCloud is another modern piece of software dedicated to medical use, which has an accessible price for the medical institutions. Appointments can be manages more rapidly, billing is correctly done and claims are processed more accurately when CareCloud is installed and used by the medical staff.
These are just some of the programs that are highly appreciated by individuals looking for very easy to use medical software, people that want to use web based software instead of the old style software packages, which must be installed on the computer, updated, and so on. A simple internet search will reveal more applications like these, so do your job and find one that suits your needs perfectly.
Read More